Ankara Airport Transfer Services
Ankara Airport, also known as Esenboğa Airport, is located in the capital city of Turkey, Ankara. Many government institutions are located in Ankara, which makes Ankara Airport very important for many people who do business with the Turkish government and ministries.
Kemp Tourism has been providing transfer services at Ankara Airport for many years, throughout the year. You can make a transfer reservation from Ankara Airport to many destinations. Your customers or visitors travelling to Ankara can benefit from the Ankara Airport Meet and Greet service.
Esenboğa Airport is located about 30-40 minutes away from the city center.
In addition to the Ankara Airport transfer service, you can take advantage of our Ankara Chauffeur-driven car rental service for all your transportation needs throughout the day. Contact us and request a quote to rent a chauffeur-driven car in Ankara.
For a safe and comfortable transportation experience, you can contact Kemp Tourism for communication at info@kemptur.com or +905398559198.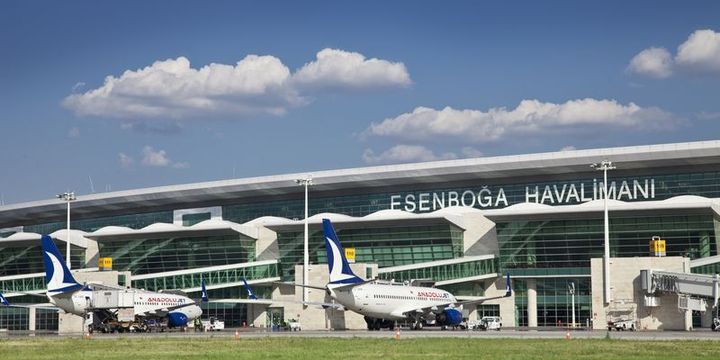 Ankara Airport and Esenboğa Airport are two major airports in Turkey, providing access to the region for both international and domestic travelers. However, getting from the airport to your destination can be a difficult task. That is why Ankara Airport Transfers and Esenboğa Airport Transfers services are becoming increasingly popular among travelers. These services provide a safe, comfortable, and reliable way of transportation from the airport to your hotel or residence in Ankara. With these services, you do not have to worry about navigating public transport or hailing taxis upon arrival in Ankara – they have got you covered!
Ankara Airport Transfers provide reliable and comfortable transportation to and from Esenboğa Airport. Whether you are looking for a one-way or round-trip transfer, our experienced drivers will make sure that you reach your destination safely and on time. We offer a variety of transportation options, from luxury cars to vans and minibuses. Our professional drivers are familiar with the local area and can answer any questions that you may have about your trip. With our airport transfers, you can be sure of a safe and stress-free journey in Ankara.